Cleo Integration Cloud Named a Leading EDI Solution by G2 Crowd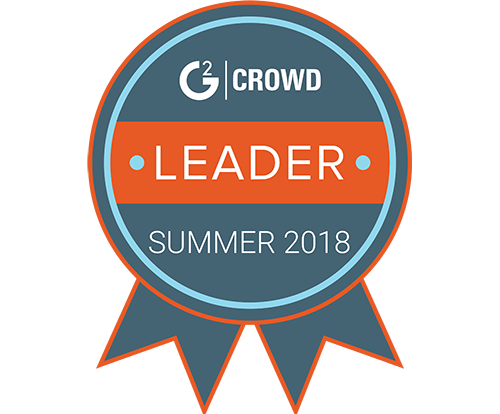 Cleo's ecosystem-driven integration approach speeds transactions and supports modernization
ROCKFORD, Illinois – Aug. 13, 2018 – Cleo, a global leader in cloud integration technology, announces that G2 Crowd, a peer-to-peer business solutions review platform, has recognized Cleo Integration Cloud in its summer 2018 reports as a Leader on the G2 Crowd Grid® for Best Electronic Data Interchange (EDI) software, citing Cleo's business-friendly EDI technology and its ease of use.
Solutions in the Leader quadrant, the highest ranking on the grid, are rated favorably by G2 Crowd users and have substantial market presence scores.
EDI is the digital exchange of business documents in a standard electronic format between business partners. It's the most widely accepted business-to-business communications mechanism in the world, in part due to its standardization features and its high adoption rates in the retail, manufacturing, logistics, and healthcare industries.
Cleo Integration Cloud is a comprehensive integration platform focused on multi-enterprise and intra-enterprise integration patterns for companies around the world. This progressive hybrid integration platform leverages proven integration technology to manage increasingly important ecosystem-driven interactions, ensuring that customers' current and future business potential is realized.
G2 Crowd Grid rankings are determined by customer satisfaction (based on user reviews) and scale (based on market share, vendor size, and social impact). To qualify for inclusion in the G2 Crowd EDI category, a product must provide a secure data exchange between a defined network of computers and offer document mapping and project planning tools to help automate and optimize data transfers. Cleo Integration Cloud carries a 4.5 (on a 5.0 scale) star ranking because of so many positive customer reviews.
"You absolutely have to have your EDI employees look at the suite of products from Cleo," said Ben Sanders, VP of technology at O'Rourke Sales Company, in a G2 Crowd review for Cleo Integration Cloud. "There's so much power and yet ease-of-use that you would be foolish not to consider them for your EDI needs."
Such a wealth of positive customer feedback, says Cleo CEO Mahesh Rajasekharan, is the ultimate endorsement of the company's mission to deliver premium integration solutions for the modern digital enterprise.
"The powerful EDI capabilities of Cleo Integration Cloud help our customers manage business transactions faster by providing a better way to connect and integrate with partners all across their business ecosystems," Rajasekharan said. "To be recognized by G2 Crowd – and to understand how much Cleo users appreciate the flexibility, usability, and reliability of our solutions – validates how Cleo's ecosystem-driven approach is helping customers discover and create value in the era of digital transformation."
About Cleo
Cleo is a cloud integration technology company focused on business outcomes, ensuring each customer's potential is realized by delivering solutions that make it easy to discover and create value through the movement and integration of enterprise data. By providing the industry's most complete and flexible integration offerings, Cleo helps companies build trusted relationships across their partner ecosystem today, while providing all the control and visibility they need to advance their business tomorrow. For more information, visit www.cleo.com or call +1.815.282.7695.
# # #
Media Contact
Matt Torman
Cleo
mtorman@cleo.com
815-282-7610