In this article we'll cover:
You may not have heard this one for a while, but it is still true, "Garbage in, garbage out."
This is particularly the case with Electronic Data Interchange (EDI) implementation, which remains fundamental to effectively running almost any business that performs B2B communication. It is even more true today with the advent of the cloud and multi-enterprise digital ecosystems that your company is likely part of. 
As EDI adoption continues to increase, more issues will naturally arise. This is largely due to three common pitfalls. These include companies adopting the technology for the first time, utilizing legacy technology, and/or not having a proper integration strategy.
To combat these hurdles and address EDI implementation issues, it is vital to fully understand EDI, EDI implementation and its common challenges, and witness the benefits of a fully connected EDI solution.
What is Electronic Data Interchange Implementation?
Electronic Data Interchange (EDI) implementation refers to the process by which an EDI solution or service is implemented or deployed, to make a business capable of sending and receiving EDI transmissions with its trading partners.
In addition, EDI implementation can also refer to individual partner relationships, specifically implementing EDI, or becoming EDI-compliant with a trading partner.  At the trading partner level, numerous tests and steps must be completed.
For example, Walmart has a free EDI implementation guide that details all the steps a prospective supplier must take to become EDI compliant. These directions include, but are not limited to:
1. Obtain Access to Retail Link: an internet-based tool created by Walmart, which allows suppliers to access point-of-sale data and other important information 
2. Complete AS2 Testing: a trading partner must successfully send and received at least one file with Walmart
3. EDI Data Testing: the supplier must be able to send all EDI transactions within the basic EDI document set
After successfully completing all elements of Walmart's EDI implementation guide, a given supplier will have fully implemented EDI with the retail giant. 
As you can see, implementing an EDI solution internally and with all of your trading partners, presents challenges as there are a lot of steps. Oftentimes, businesses will drastically underestimate the time and expense required for an EDI implementation and onboarding becomes a lengthy process. However, it is how you handle these challenges that can be the difference between being open for business and not being able to trade with your business partners. 
Here are some of the most common EDI issues and implementation challenges we see:
Common EDI Implementation Challenges
1. Integration Complexity
Most EDI providers are proficient at connecting internal applications and systems. However, integration complexity increases when modern B2B eCommerce enters the picture. For example, your business needs a seamless business process-oriented solution that connects your front-end ordering systems with back-end systems (e.g. an ERP, WMS, or TMS). As supply chains grow and digital ecosystems expand, your company will also require externally facing EDI (and API) solutions to accommodate the changing requirements of your business partners. So now your business is dealing with a larger number of overall integrations, as well as integrating with various systems.
2. No Foundation for Scalability
Nimble companies can turn on a dime. From an EDI implementation perspective, this often translates into your supply chain having the ability to quickly onboard new trading partners, while also accommodating a wide variety of standards (e.g. EDIFACT, ANSI X12, etc.) and EDI transmission protocols (e.g. FTP, SFTP, HTTP, OFTP, AS2, etc.). Getting this fundamentally right is one of the most common EDI challenges—especially since EDI providers tend to underestimate the amount of time it takes to onboard trading partners, and a lot of solutions do not support an array of standards and protocols.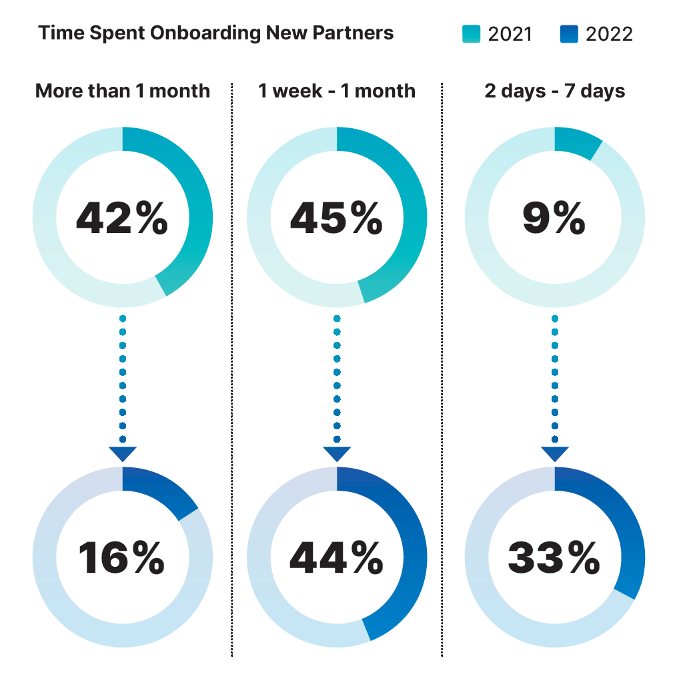 3. Data Security
Data security, especially these days, is a highly sensitive area. With EDI implementations, you and your business partners routinely share valuable, confidential data. So your approach to EDI security must address data and information security – for you, your partners, your customers, and their customers' sake. Appropriately handling, encrypting, and storing all parties' data is critical. 
4. Errors and Exceptions
One of the main benefits of system automation is reducing data errors caused by relying on manual processes. Having an EDI system that detects input errors, duplications, and other inconsistencies, in say purchase orders or invoices, and flags them for resolution, will help you save time and money.  
5. Lack of Choice
There are literally hundreds of EDI software providers on the market. Choosing the vendor that is right for your business is a critical strategic decision that should involve all parties across your organization who stand to benefit—because selecting the wrong partner can create more headaches by worsening the very EDI implementation problems you are trying to solve in the first place.
6. Legacy Solutions
Legacy technology is often desirable to companies, especially those implementing EDI technology for the first time, due to its lower price point. However, the technology is far inferior to newer, modern solutions on the market. Legacy technology tends to have far fewer features and capabilities than modern solutions, so your business will not be operating at peak performance. 
For example, legacy technology is often less efficient, more susceptible to errors, experiences greater system downtime, and supports fewer protocols, thus giving competitors who implement modern solutions an advantage which can cost your company business opportunities.
7. Multiple Solutions
It is not uncommon for companies to implement an EDI solution only to discover that it does not handle everything the business needs. This results in companies either migrating to a new EDI solution or adding additional EDI solutions into the mix that address each particular need. Not only does adding more solutions increase the total cost, but it also makes your digital ecosystem more complex with the additional software.
If you can't digitally transact business accurately and in real-time with customers, partners, shippers, and others – i.e., if you're experiencing any EDI implementation issues – you are putting your entire business at risk.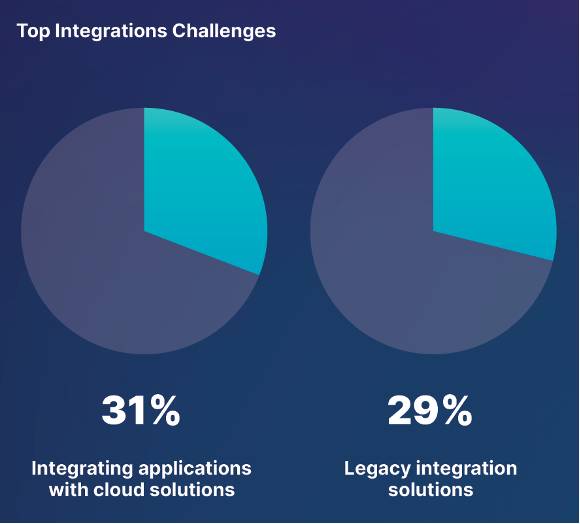 It's Time to Think Bigger
Over the past few years, eCommerce penetration has seen a meteoric rise globally as digital transformation initiatives force change across nearly every industry. Manufacturers are going direct-to-consumer (D2C). Warehousing is becoming more localized to support same-day delivery. eCommerce sales and omnichannel fulfillment are upending traditional retail. Reverse logistics is no longer a "nice to have," it's expected. 
Beyond these specific sectors, there is also a wave of technology trends impacting business in general. Think IoT, AI/ML, GPS, sensor technology, data security, and the like. 
When you add it all up, the impact is staggering. We are not merely seeing exponential increases in transaction velocity, but information visibility is also becoming foundational for any trust-based B2B relationships. And this is why overcoming EDI implementation challenges is so critically important. 
Given these trends, virtually every company that now exists competes in an electronically connected ecosystem -- and it is today's digital supply chains that govern it.  
Simply put, if your EDI supply chain does not have the agility and visibility your customers, partners, and suppliers expect, your B2B integration is broken, and you will lose business.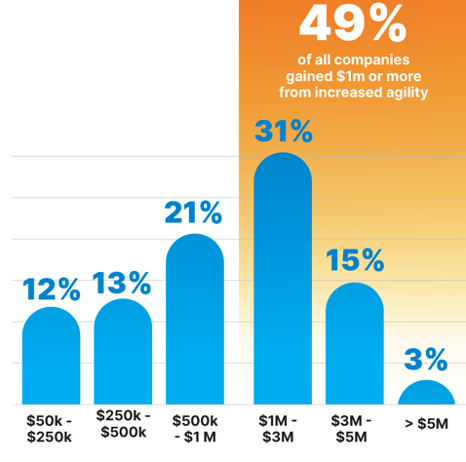 These days, business productivity and the brand experience your company delivers to stakeholders are only as good as your EDI implementation. So it is critical to strategically understand and tactically tackle your EDI issues head-on by not just solving immediate concerns, but thinking ahead to position your business for long-term success.
Want to quickly resolve your EDI issues? Watch how our EDI solution works
Steps to Overcoming EDI Implementation Challenges
Each company's situation is different, but once you have admitted that your B2B integration is broken and you have specific EDI implementation challenges that your company would benefit from resolving, it is time to start strategically thinking about what you need your EDI solution to achieve. But where to begin?  
The first step is to make sure you understand your challenge from a BUSINESS perspective. To do so, prioritize your EDI implementation initiative by discussing questions like these: 
What does our customer/partner expect? 
What kind of experience do we aim to deliver?
What are our core end-to-end revenue processes (think order-to-cash, procure-to-pay, and load tender-to-invoice), and what are the EDI integration weak spots?
What is keeping our supply chain from being as adaptable and agile as possible?
With some agreement on the business aspects, your team and company can more confidently address tactical challenges, such as: 
Understand Trading Partner Requirements
Based on our 2023 State of Ecosystem Integration Report, 16% of respondents said that on average, it takes more than one month to onboard a new trading partner. Forty-four percent (44%) said it takes between one week and one month. So even if your business is fine with those timeframes, what really matters is if your new trading partners find the timeframes acceptable. Most likely, your new trading partners have orders they are wanting to place with your business and are waiting for the EDI integration to be complete. 
Additionally, since every business relationship is unique (and continually evolves), meeting just the most commonly accepted EDI standards may not always suffice. It is extremely beneficial to possess a complete and flexible EDI mapping solution that lets you say, "Yes we can" to any EDI implementation scenario your growing business encounters. 
Look for a platform that in addition to standard B2B/EDI integrations, can also handle application integration use cases, file-based integration, and even embedded integration. Having such flexibility will enable your business to connect to any existing trading partner or application, or expand your network – without business disruption.
Select EDI standards
In 1979, the American National Standards Institute (ANSI) chartered the Accredited Standards Committee (ASC) X12 to develop uniform standards for EDI implementation. X12 develops and maintains EDI standards and XML schemas which drive business processes globally. 
Depending on what your business needs to accomplish, there is a plethora of standardized document types to consider. For example, there are standardized documents for ordering, materials handling, manufacturing, warehousing, finance, government, taxation, quality control, and much more. 
Given the large number of integration points that exist in even a relatively simple supply chain with a small number of customer/partner relationships, every integration point is important to your business. Therefore,  it is vital to examine the entire end-to-end revenue-generation process to ensure you are on the right path by implementing an EDI solution you can grow with.
Plan for Scalability
Virtually every supply chain-dependent business has an immediate opportunity to capitalize on today's eCommerce explosion. Companies of all sizes, from quickly evolving startups to well-established firms, are re-evaluating their IT systems and investing in automating their API-based or EDI business processes. By doing so, they are priming themselves for rapid growth and future expansion with a solid foundation for hyper-scalability that they can rely on.
As businesses further turn towards remote work environments, as well as digitize and modernize their processes, the cloud is replacing on-premise solutions. According to our 2023 State of Ecosystem Integration survey, 75% of companies are looking to start migrating integration capabilities to the cloud within the next 12 months. Furthermore, the same survey found that the number of applications that companies have that require B2B integration is skyrocketing—with companies possessing 14 applications on average that require B2B integration support. The most common type of applications that companies need integration support for? Cloud storage solutions.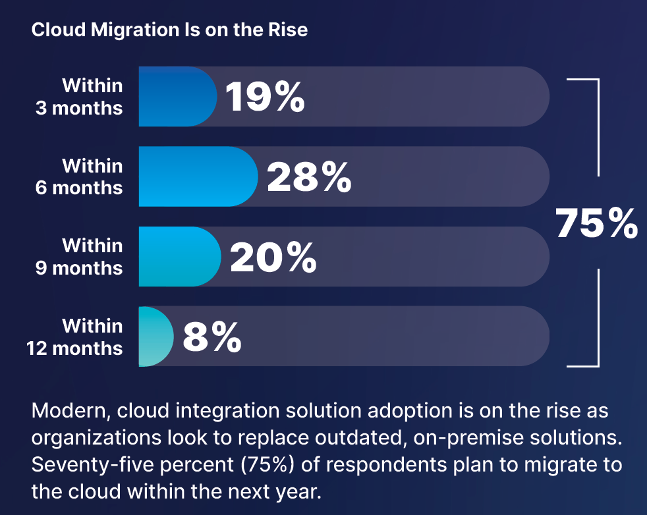 Scalability is one of the cloud's leading benefits, as no physical hardware is needed to increase or decrease capacity. Additionally, cloud storage can be managed and accessed remotely which makes it more convenient than on-premise solutions. Paired with the increase in eCommerce adoption, companies can optimize their supply chain processes to thrive in our increasingly digital world.
How Expanding Organizations Are Benefiting From a Fully Connected EDI Solution
Companies across the globe are experiencing firsthand how fully connected EDI solutions are positively impacting their businesses. They offer numerous advantages, including:
Accelerated Operational Efficiency
Operations are more efficient with fully connected EDI solutions. This is largely due to automation. Historically, operational tasks required humans to manually complete them, such as sending/responding to purchase orders, sending/paying invoices, and gathering supply chain data. 
With EDI, these processes are automated so both parties can respond to requests near-instantaneously, keeping the process moving and avoiding delays. Lastly, EDI does not require breaks like humans, nor does EDI clock out after an eight-hour shift. Technology runs 24/7 so businesses can operate non-stop. 
"Companies continue to rely on…modern cloud-based centralized EDI and API-based integration support, leading to more automated business processes with a company's internal and external supply chain partners." -Gartner.
Eliminate Errors
Humans are prone to making errors, which can result in unexpected penalties and fees from missed SLAs, supply chain delays, and customer/partner relationships being negatively impacted. Errors can result from humans entering information in the wrong field, mistyping, forgetting to respond to customer requests, or pulling the incorrect dataset. 
To remove the human potential for manual errors, companies can use EDI to automate tasks. Automation not only helps accelerate operational efficiencies as we discussed above, but also helps to eliminate errors. This is because technology and machines are far less likely to make errors than their human counterparts.
Improved Error Diagnosis
When errors do occur, they can be expensive and time-consuming to fix. Fully connected EDI solutions can be programmed to notify users of errors as soon as they occur. Users can usually select to be notified in a variety of ways, including in-platform, email, and/or SMS (text message). This ensures users are aware of any errors, even if they are not in the EDI platform when it occurs.
Error notifications allow companies to address errors as soon as they happen so SLAs are never missed, and the supply chain is not disrupted. This saves companies money by avoiding missed SLA fees and system downtime. Plus, it helps maintain healthy customer relationships since processes are completed accurately and on schedule.
Along with eliminating errors, there is also the added benefit of visibility into key integration connecting points along the supply chain. Fully connected EDI solutions inform users where an error is occurring in the integration layer. Therefore, users do not have to sift through a multitude of platforms and steps in the supply chain to pinpoint where the error occurred. Instead, they can hop right into addressing and fixing the issue.
Data Accuracy
The importance of data is reaching new heights. Companies now rely on data to make decisions that impact the entire company, so data accuracy is pivotal. When manually pulling data, humans can easily make an error when switching between countless platforms and recording data in various spreadsheets. Not to mention some of the data may be outdated by the time all of it is collected. 
Integrated EDI solutions can increase data accuracy tremendously by creating a single source of truth. This is done through…you guessed it, automation. EDI systems can automatically pull data from all the platforms they are integrated with, thus avoiding manual data retrieval and countless spreadsheets. EDI ERP integration is a common method of achieving data accuracy between vendors and your business. 
Furthermore, the data is updated in real-time, so all information is always up-to-date. And having the resources and confidence to share accurate, current information is a great way to ensure all your business relationships remain strong.  
Technological research and consulting firm, Gartner, discusses how integration solutions can easily connect with other systems in a digital ecosystem to collect data, "Integration platform vendors offer a plethora of packaged integrations or prebuilt connectors with the most used applications in the supply chain technology ecosystem. Examples include warehouse management systems, ERP, transportation management systems, manufacturing execution systems, order management systems, CRM, marketplaces, and freight forwarders." 
These prebuilt connectors, boosters, and accelerators, make it simple and quick to set up integrations with other common applications and trading partners so you always have access to accurate, real-time data.
Total Visibility
Visibility is essential for modern businesses and processes. EDI visibility allows companies to better monitor and manage operations because they have greater transparency into their processes and supply chain. Additionally, visibility can mean using EDI systems to automatically pull more accurate data from various applications and platforms, instead of manually sourcing. With better data, companies have more accurate insight into performance. 
Combine a greater understanding of supply chain and processes with in-depth data, and companies can identify which areas of their supply chain need improvement, and which are performing well. The findings can then be used to optimize the supply chain and redeploy existing resources most prudently and cost-effectively. 
Reduced Inventory Cost
Inventory management is crucial for suppliers, but is a challenging task since inventory levels constantly fluctuate. By linking an EDI integration platform to a back-end system, such as an ERP or TMS, suppliers can access an in-depth view of their end-to-end processes. This includes assessing inventory levels and warehouse capacity. 

Integrating EDI and TMS platforms allows users to better manage the revolving door of inbound and outbound shipments. So instead of ending up with too much or too little inventory, companies can optimize their supply chain and keep inventory at appropriate and consistent levels.
Business Cycle Speed
Faster business cycles equate to more revenue since more business can be transacted. EDI solutions increase business cycle speeds through automation. For example, automating the order-to-shipment business cycle can reduce the cycle time by 50-60%, since the cycle no longer requires human intervention. So instead of taking days to complete a business cycle, cycles can be completed in minutes or hours. This leaves both businesses and their trading partners more satisfied.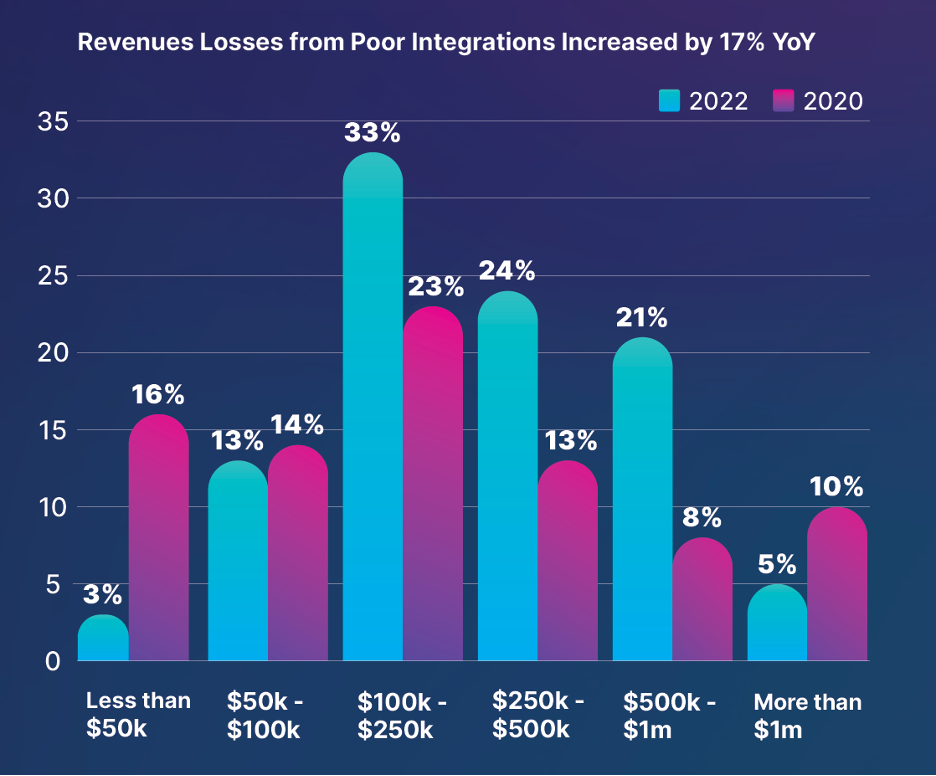 Choose the Right EDI Platform
Choosing the right EDI platform the first time is key. The last thing your business wants is to implement an EDI solution only to discover it is subpar and cannot perform how you need it. When evaluating your options, look for a single-platform, cloud-based approach to integration, that simultaneously enables:
API + EDI + file-based integration with real-time end-to-end visibility
Back-office systems integration – e.g., connecting your WMS, eCommerce, TMS, ERP, CRM, etc.
Automation, data transformation, and data orchestration
Customizable dashboards for each user so they are only shown the data that is relevant to their needs 
EDI Implementation Guide
Approaching your business's EDI implementation issues from a strategic, value-creation perspective will help you focus on gaining the supply chain agility you need to be successful. So study how money flows through your systems and processes, figure out how you can deliver the best possible customer/partner experience, and make sure you are in a position of confidence and control with whatever technology platform you choose. 
The Cleo Integration Cloud (CIC) platform is intrinsically built around giving you choice. You can opt for an entirely self-service approach, a 100% managed services deployment, or a hybrid model that blends self-service and managed services to help you achieve the business outcomes you desire.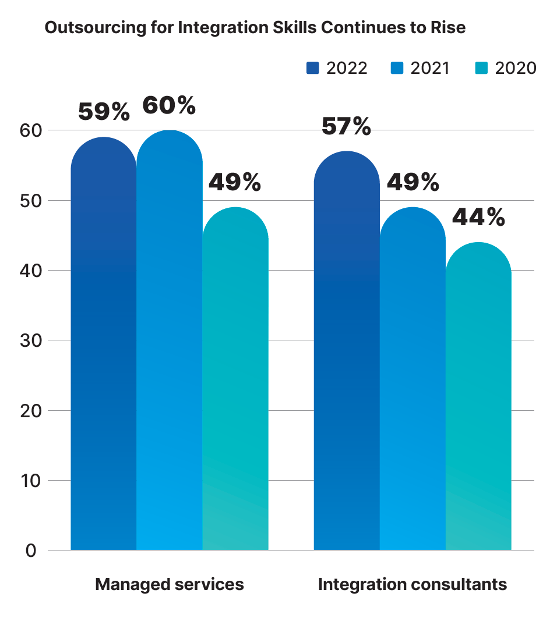 CIC also gives you the integration visibility to make real-time decisions about inventory status, manufacturing slowdowns, supply shortages (and whether you need to onboard a new/different trading partner), logistics & transportation/delivery schedules, pricing changes, and more. It is a modern, cloud-based EDI integration platform specifically designed for today's B2B businesses. 
Here are a few more reasons Cleo is different.  
First, we put API, EDI, and file-based integration technology on the same platform, enabling true end-to-end, B2B integration all the way into your back-office systems. 
Next, we eliminated inefficiencies and key-person dependencies by automating manual processes, orchestrating business processes, and supporting any-to-any data transformations.
Lastly, we empowered both business and technical users with real-time, end-to-end integration visibility for any transaction and any trading partner – enabling your entire organization to have powerful insights that drive better business decisions. 
What business outcomes will Cleo Integration Cloud deliver for you? 
Cost savings, lower TCO
Improved SLAs 
Faster order processing
Happier customers
Fewer lost orders
Processing more orders
Greater system uptime
Reducing violations
… and more
Cleo Integration Cloud brings you into a world where the best B2B integration capabilities help you thrive. So toss out the old way and think bigger with the new way — a single-platform solution that holds everything together, as explained in this short video.
---
Key Takeaways:
The top EDI implementation issues in 2023 are:

Integration complexity
No foundation for scalability
Data security
Errors and exceptions
Lack of choices
The steps to overcoming EDI implementation issues include:

Understanding trading partner requirements
Selecting EDI standards
Planning for scalability
Choosing the right EDI platform
Approaching common EDI issues from a strategic, value-creation perspective from the start will help you achieve supply chain agility