Cleo Names Tushar Patel Chief Marketing Officer
Company aims to redefine B2B integration market in the era of digital transformation
ROCKFORD, Illinois – June 12, 2018 – Cleo, the B2B-led cloud integration software company, today announced it has named Tushar Patel as the company's chief marketing officer (CMO), reporting to CEO Mahesh Rajasekharan.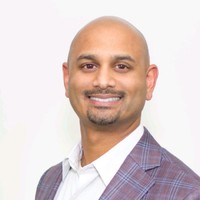 In this newly created position, designed to help scale Cleo's growth, Patel will be responsible for building Cleo's global reputation as the category leader in B2B-led cloud integration solutions, and for positioning Cleo Integration Cloud, the company's flagship offering, as the most complete and flexible integration platform available for creating value in the age of digital transformation.
Previously, Patel was CMO of cloud-based commerce platform company Kibo Software, where he was responsible for marketing and sales development, corporate and product positioning, demand generation, and marketing operations. Prior to Kibo, Patel was SVP of Marketing and Sales Development with Innotas Corp., and before that held various marketing leadership positions at Mocana Corp. and National Semiconductor. Patel holds a B.S. in electrical engineering from Santa Clara University and an MBA from the Haas School of Business at the University of California, Berkeley.
"We are thrilled to have Tushar join Cleo as our new CMO. He understands the B2B integration market and is the right fit for Cleo as we introduce our B2Bi-as-a-service offering (B2BiaaS), accelerate our growth, and create value for customers during this promising era of digital transformation," Rajasekharan said. "With his proven expertise in strategic marketing, positioning of innovative SaaS solutions, and in creating compelling customer value around rapidly evolving digital-transformation-driven use cases, Cleo's relationships with customers, partners, and employees will grow even stronger."
"I am honored and excited to join Cleo at this stage of its business evolution, and see great potential for us to shape and define the B2B-led cloud integration category going forward," Patel added. "What makes Cleo so special in the market is our expertise, our market-leading solutions like B2BiaaS, and our customer-first way of doing business. With the amount of data moving between businesses and external systems, ensuring the integrity, security, and compliance of information is critical. By making integration at the edge of each enterprise a critical point of value, Cleo is at the epicenter of digital transformation, creating an incredible opportunity for the entire supply chain."
About Cleo
Cleo is a global software company that delivers B2B-led cloud integration solutions focused on business outcomes, ensuring each customer's potential is realized by delivering solutions that make it easy to discover and create value through the movement and integration of enterprise data. By providing the industry's most complete and flexible integration offerings, Cleo helps companies build trusted relationships across their partner ecosystem today, while providing all the control and visibility they need to advance their businesses tomorrow. For more information about Cleo and the Cleo Integration Cloud platform, visit www.cleo.com or call +1.815.282.7695.