Cleo Appoints Industry Veteran Vidya Chadaga as Vice President, Products to Lead Next Phase of Growth
Company expands product management, product marketing, and go-to-market capabilities as part of ecosystem integration strategy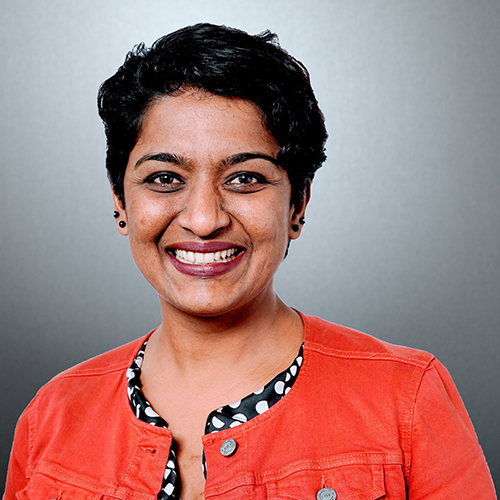 ROCKFORD, Illinois – September 9, 2019 -- Cleo, the global leader in ecosystem integration software and services, today announced the appointment of Vidya Chadaga to the newly created position of Vice President, Products.
Chadaga will report to Mahesh Rajasekharan, Cleo President and CEO, and immediately begins in this new role overseeing Product Management and Product Marketing for Cleo and driving the company's go-to-market strategy. Working closely with the entire Cleo global leadership team, Chadaga will help to further accelerate adoption of Cleo Integration Cloud, the company's ecosystem integration platform, by focusing on the company's overall product strategy, including driving the product roadmap, industry-specific solutions, and supporting Cleo's Services, Marketing, and Sales teams to focus on delivering superb experiences for customers and partners. 
Prior to joining Cleo, Chadaga was Vice President, HCM Strategy and Marketing, with ThinkHR, and before that served as Vice President, Marketing, with Infusionsoft.  She has also held several senior-level and leadership positions with prominent SaaS companies like Marketo (acquired by Adobe), ServiceMax (acquired by GE), Cast Iron Systems (acquired by IBM), Oracle, and SAP, where she began her career in engineering and product management.  Chadaga holds a BS in Computer Science and Engineering from Marathwada Institute of Technology, India, and received her MBA from Haas School of Business, UC Berkeley.  
"We are honored to have Vidya join Cleo as our new Vice President, Products," said Rajasekharan.  "With her strong background in technology and business, and her outstanding leadership experience at many SaaS technology companies that have successfully scaled their growth, she is the right fit for Cleo as we push forward with our vision to become the de facto leader in ecosystem integration software."
"Cleo is disrupting the market by looking at integration as far more than just a technology layer in an enterprise architecture, and instead as a strategic component to optimizing business processes and data flows across ecosystems," Chadaga said.  "As the company's upward trajectory continues and as demand for the Cleo Integration Cloud platform gains further momentum, I look forward to helping our customers, partners, and prospects gain unmatched competitive advantage through what Cleo is bringing to market – a wholly new, modern approach to integration technology built for driving business outcomes. "  
Cleo Integration Cloud is a single, hybrid ecosystem integration platform available as a service in cloud and on-premise deployments.  Its flexible architecture lets you choose between self-service or managed service models, enabling you to connect, transform, integrate, orchestrate, and analyze end-to-end application, B2B/EDI, and data integrations for improved visibility across your business ecosystems.  Cleo Integration Cloud empowers technical and business personas to make better decisions, create stronger relationships with your trading partners, drive business continuity, and accelerate growth as integration requirements change. 
About Cleo
Cleo is an ecosystem integration software company focused on business outcomes, ensuring each customer's potential is realized by delivering solutions that make it easy to discover and create value through the movement and integration of enterprise data. Cleo gives customers a strategic, "outside-in" visibility into the critical end-to-end business flows happening across their ecosystems of partners and customers, marketplaces, and internal cloud and on-premise applications. Our solutions empower teams to drive business agility, accelerate onboarding, facilitate modernization of key business processes, and capture new revenue streams by reimagining and remastering their digital ecosystem through robust application, B2B, and data integration technologies. For more information, visit www.cleo.comor call +1.815.282.7695.