Cleo Names Becky Kowall Vice President, Human Resources
With top talent being a global company priority, Ecosystem Integration category leader puts people first and positions for rapid growth
ROCKFORD, Illinois – February 8, 2022 -- Cleo, the pioneer and global leader of the Ecosystem Integration software category and provider of the Cleo Integration Cloudplatform, today announced it has appointed Becky Kowall as Vice President of Human Resources.
Kowall brings to her role nearly 20 years of diversified human resource experience having previously worked in various industries including technology, professional services, government, manufacturing, transportation, and construction, among others. She will lead Cleo's global Human Resources organization, putting an immediate focus on talent acquisition and retention with the aim of expanding the company's U.S. and international workforce to help scale the business and position Cleo for further rapid growth. 
Kowall will report to Mahesh Rajasekharan, Cleo's President and CEO.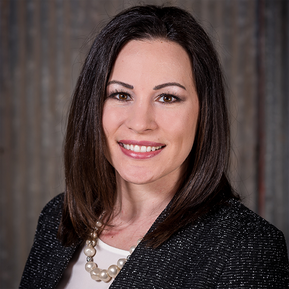 Prior to joining Cleo, Kowall was Vice President, People Operations with InMarket Media, an AdTech and consumer intelligence company where she was integral in scaling the company for future growth.  Kowall also served as Vice President of Human Resources at Forecast5 Analytics, a private-equity-backed SaaS EdTech business located in the Chicago suburbs until the company's successful sale to Frontline Education.  Kowall has also served in various other human resource leadership roles with The Morey Corporation, an engineering and electronics manufacturing firm, and was an HR Consultant to Sikich LLP.
Kowall also served on the board for Grundy Will HR Association, a local affiliate of the Society for Human Resource Management (SHRM) as President, Vice President, President-Elect/VP of Programming and Workforce Readiness Director. Additionally, she has taken an active role in her community and in her profession becoming an advocate, communicator, and educator on critical issues facing workplaces & the human resource profession as a member of the SHRM Advocacy Team.
Kowall is currently pursuing a master's of business administration (MBA) degree through the University of Illinois. She previously graduated from Lewis University, Romeoville, Illinois, with a bachelor's degree in Human Resource Management and a minor in Business Administration. She is a dual-certified HR professional, with credentials through the Society for Human Resources Management (SHRM) and the HR Certification Institute (HRCI).  
"Becky's outstanding people skills, her sharp, strategic business mindset, and deep experience supporting rapid workforce expansion for SaaS companies all make her an ideal fit for Cleo as we enter our next stages of explosive growth," Rajasekharan said.  "I look forward to working with her on talent acquisition and retention, career development programs to further enrich our innovative culture, and making Cleo a powerful magnet for the best and the brightest current and future employees throughout the world." 
"I'm absolutely thrilled to join Cleo at this most exciting stage in their amazing history, as they endeavor to redefine B2B integration technology and shape the Ecosystem Integration category," Kowall said. "Cleo's technology, values, and people-first culture inspire me. I'm excited to collaborate with the leadership team to capitalize on the company's momentum and I look forward to amplifying the groundwork that's been laid and empowering all members of the Cleo team to do their best work within a world-class culture."
About Cleo Integration Cloud
Cleo Integration Cloud (CIC) is a cloud-based integration platform, purpose-built to design, build, operate and optimize critical ecosystem integration processes.  The CIC platform brings end-to-end integration visibility across API, EDI, and non-EDI integrations that give technical and business users the confidence to rapidly onboard trading partners, enable integration between applications, and accelerate revenue-generating business processes.  On the platform, businesses have the choice of self-service, managed services, or a blended approach – ensuring complete flexibility and control over their B2B integration strategy.
About Cleo
Cleo is an ecosystem integration software company focused on business outcomes, ensuring each customer's potential is realized by delivering solutions that make it easy to discover and create value through the movement and integration of B2B enterprise data.  Cleo gives customers strategic, "outside-in" visibility into the critical end-to-end business flows happening across their ecosystems of partners and customers, marketplaces, and internal cloud and on-premise applications. Our solutions empower teams to drive business agility, accelerate onboarding, facilitate the modernization of key business processes, and capture new revenue streams by reimagining and remastering their digital ecosystem through robust application, B2B, and data integration technologies. To learn how over 4,000 customers are benefiting from Cleo's thought leadership, partnership programs, and ecosystem integration perspectives, visit www.cleo.com or call +1.815.282.7695.