Welcome to this week's Think Tank with Frank Kenney
With decades of analyst and integration industry experience, Frank Kenney is a fountain of knowledge on all things tech. Now, he aims to share that awareness with you. Come back every other Thursday for your biweekly dose of thought leadership in this blog from one of technology's most insightful thinkers and gain perspective on a variety of topics ranging from what's happening in integration today to what's on the horizon, poised to disrupt the integration space going forward.
***
I spent the beginning of Mother's Day in a Tijuana Flats. It's an uncomplicated and comfortable spot to sit with family and celebrate the mothers in my life – a generally decent place to kick back and enjoy a bit of casual Mexican dining while visiting with my nieces and nephews. If I were to Yelp about it, my review might be something along these lines:
Service
In a nutshell, the service was excellent, and the servers were pretty attentive – which is always appreciated. While the wait staff couldn't have been over 18 or 19 years old, they handled their business with great aplomb and attention to detail. Kudos.
Atmosphere
On the overhead audio system, there was the music of my generation – the sweet, sweet 1980s. We were treated to Billy Joel's "For the Longest Time" and then into Elton John's "I'm Still Standing." And so it went, on and on. 
Biggest takeaway
Not an unpleasant place to spend Sunday brunch.
But let's talk a bit more about the music for a moment. Everywhere I go it seems that "the '80s is the new 2020s." Is that even a saying? If not, you heard it here first.
My parents always told me that life was funny in that way: What was old would be new again, discovered by the next generation that finds their own way to make it hip, cool, and sexy again. Bellbottoms to straight legs to bellbottoms again. Neon spandex to all sorts of yoga pants. Beatnik glasses to contacts to thick-framed Buddy Holly hipster glasses – with or without prescription lenses. And the circle completes itself and goes rolling on down the road.
Technology, too, is cyclical
And so, it is with great pride and a tiny little bit of cringe that I welcome back with open arms the much heralded and never quite materialized Sexy EDI. Yes, EDI is sexy again! And while that doesn't make any of us old-timers – those who never stopped talking about EDI, those with a bit of gray in our beards or showing at the root, the ones who've lived with EDI every day for decades – any more attractive, it is something to take pride in. Please recognize that what is truly gold never loses its shine.
It's interesting, in my conversations with companies in the healthcare, supply chain, manufacturing, and information technology space, there are two very distinct things that are happening:
The first is the conversation around the continual need to create, maintain, and manage EDI maps, business protocols, and trading partner relationships.
The second is where these conversations are happening, at the architect and business levels.
And that makes sense on the face of it. The growth of the API economy notwithstanding, EDI remains the most reliable and efficient mechanism for conducting electronic business between organizations. Any senior vice president responsible for managing the business relationships between partners, suppliers, buyers, and providers is making it a non-starter to support popular and well-understood technologies and methodologies around B2B. More often than not, the critical capability at the center of this requirement is EDI.
And while there may not be many business-level discussions around the specific standards, syntax, and document types (that's the detail an EDI administrator or integration specialist cares about), there is inevitably a conversation around the service-level agreements (SLAs) that hold these relationships in place – the orchestrated-process glue between business relationships.
Important SLA considerations to keep in mind
As any business starts to define performance SLAs, there are a few key questions they should be asking themselves to get to the heart of their transactional requirements. These pertain to the exact details that define the nature of digital interactions between trading partners and the necessary integration capabilities that support both the functional and non-functional demands.
How fast can you onboard a set of partners?
How can various document types like CSV and flat file, and multiple business protocols such as AS2 and SFTP, be handled?

 

How quickly can you react to a mapping change requirement triggered by your partner's implementation of new capabilities? For instance, the addition of a Shopify e-commerce platform or a change in an ASN.
How can the business best manage an ERP modernization project or good old-fashioned platform migration/system consolidation without impacting business continuity?
Ahhhhh, I love the smell of the AS400 in the morning. … But, I digress.
These are questions you must answer. And, in order to find the answers, you must have the resources, internal talent, or available managed services team with the appropriate skillset in integration (that includes EDI expertise) to help you answer them.
There is a skills shortage … but don't worry
The last time I skimmed through the course catalog of my old college, EDI was not even offered as an elective. As such, there just aren't too many newly minted administrators coming off the assembly line of post-secondary education in our country. But does that matter today? As I pointed out up top, what is old will be new again. 
In the early 1960s, a group of kids from Liverpool took the world by storm. They were the ultimate pop act – young, cool, and talented – and claiming over 500 million in total album sales. From those two sentences, you probably already know who I'm talking about. And when The Beatles finally made their music available on the streaming platform Spotify, their songs hit 50 million listens in the first 48 hours. The majority of folks out there using streaming platforms to listen to music skew young. So, we can ascertain from this that a big chunk of those listens aren't the kids who were rocking out to "Sergeant Pepper's" on an FM radio back in 1967. In other words, The Beatles are not a nostalgia act.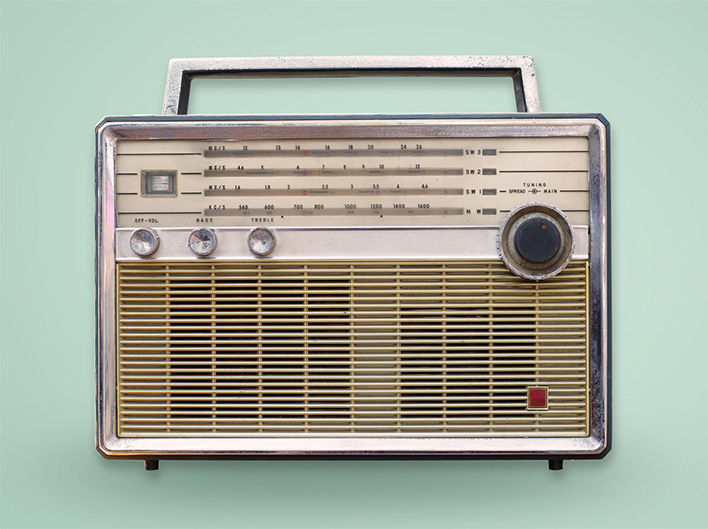 Every generation has a new set of listeners that discovers The Beatles, recognizes their greatness, and drives their undying popularity, keeping their art relevant more than half a century after they first released a song. Why? Because they are really, really good. Two centuries from now, The Beatles could end up being seen as the 20th century's Mozart.
EDI isn't The Beatles. There will probably never be an EDImania I or EDI invasion for that matter. But EDI, as it pertains to integration, is not a nostalgia act.
Integration technology is either relevant, or it's not
Today, the availability and maturity of B2B providers mixed with the technology astuteness of integration platform as a service (iPaaS) providers is starting to become an attractive offering for any company looking to enable their ecosystem. Circle back to the questions I posed earlier, and this capabilities mix is an answer to most of those functional and non-functional requirements.
The thing is, we've heard this story before. We know how it's going to go. The larger API-centric integration platforms are going to become hyper-focused on ecosystems, and despite their best efforts, they will fail to move the needle away from EDI. Any doubt? Spend a few minutes digging through the various histories of past "EDI killers" like ebXML and RosettaNet.
Like the aforementioned Fab Four, EDI will really go away. There's a reason EDI gets rediscovered by each subsequent generation of business and technical persona whenever integration is at play. Right now, a younger, API-obsessed crowd, is picking up on EDI, recognizing its greatness in powering ecosystems, and will keep EDI relevant because there are some things it does really, really well. Here are a couple easy ones to consider:
EDI standardizes the way business-to-business interactions happen
EDI is great at reducing complexity in the way multi-enterprise ecosystems function at a business process level (things like order management rely heavily on EDI)
And that's a positive for the industry. Because instead of worrying about standard adoption, the required maturity in EDI is already there. And if you look in the right places, the right technology providers are already there as well – helping businesses by automating dynamic processes between applications, systems, and businesses that "speak" in varying protocols and dissimilar data formats.
What's new and surprising is the level of excitement from a market that is hell-bent on leveraging its ecosystem to do different, aka cutting-edge, things. And the really surprising thing is at the heart of virtually every modern ecosystem is EDI … or should I say, sexy EDI.