Four years ago, Cleo established a community outreach program called Cleo Cares. The goal of Cleo Cares was and still is to provide a way for Cleo teams across the world to help their local communities and assist those in need.
Cleo understands that it has a social responsibility as a member of its community, whether it's Rockford, Chicago, Pottsville, London, or Bangalore, and that's why we commit to participating in events that raise awareness and give back. Cleo aims to make a positive impact in our society while encouraging employees to become philanthropic and do their part to make a difference.
With that being said, we wanted to reflect on the various fun and rewarding events that Cleo participated in over the past calendar year.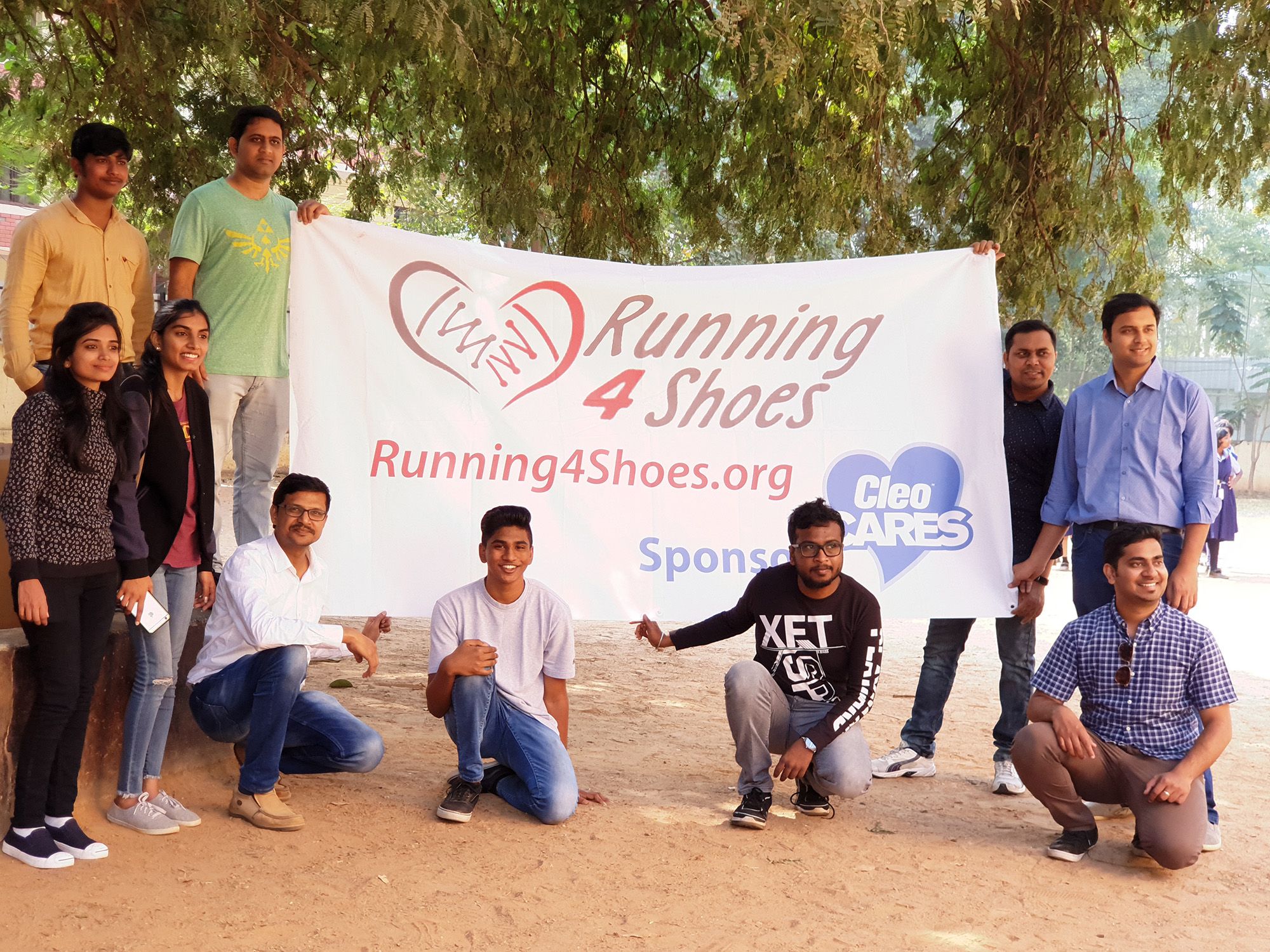 Running4Shoes
Running4Shoes is a nonprofit organization that focuses on providing shoes to underprivileged children. This is a major problem in India, where many families, unfortunately, are unable to provide adequate footwear for their children. Cleo's Bangalore office partnered with Running4Shoes toward the end of 2018 to deliver 490 pairs of shoes to three different schools, including the Sheila Kothavala Institute for the Deaf and PGP School.
Organized by Sanjay Rajasekharan, a 16-year old from San Jose, California, the teachers at these schools were touched by the outpouring of support they received from Sanjay and the Cleo team. "Sanjay and his team of volunteers are doing such a great job in bringing warm smiles to the faces of these children," said Naga Prasad from PGP School.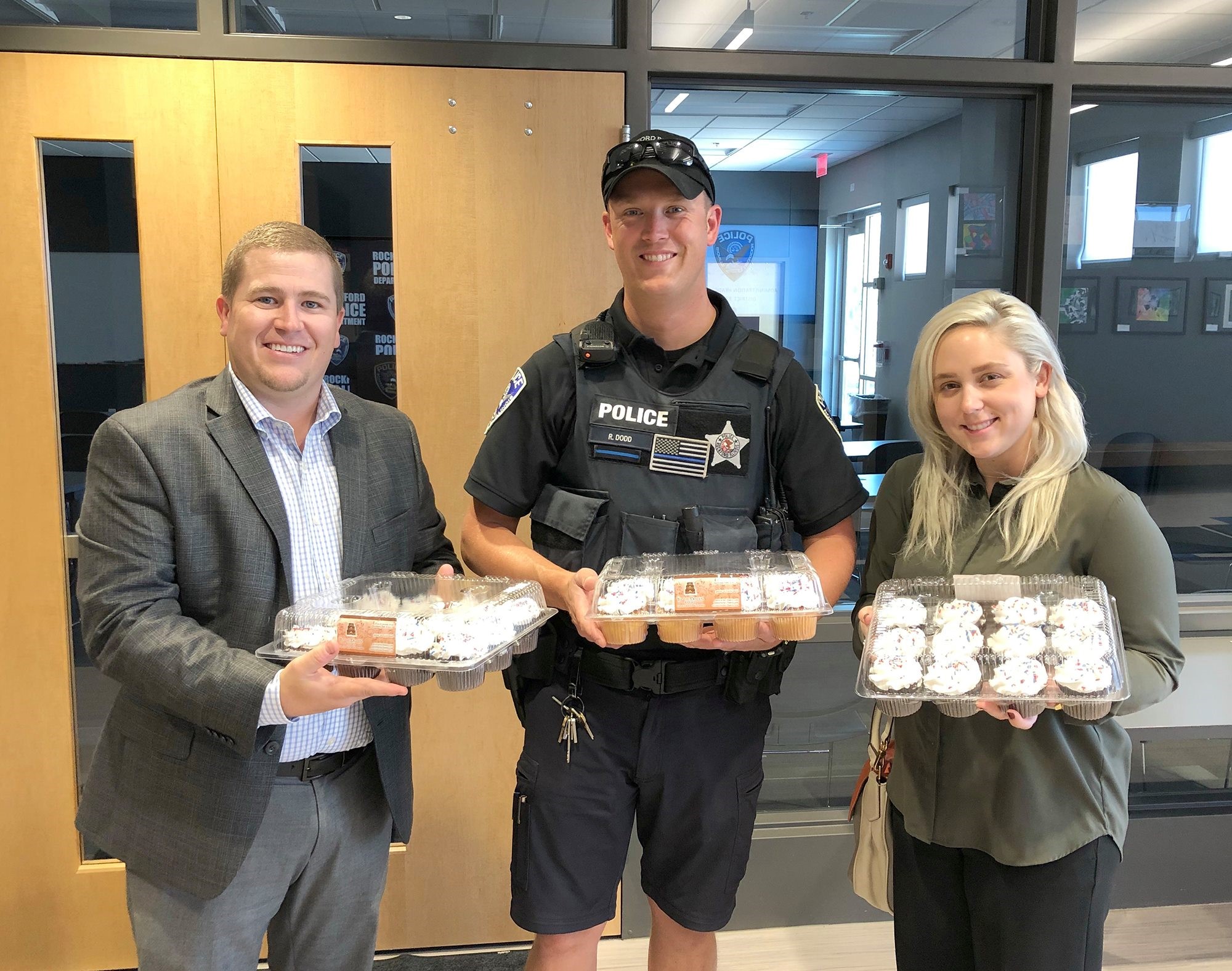 Police and Fire Appreciation
Every year on Sept. 11, Cleo provides cupcakes to local fire and police departments as a small token of appreciation for all that these brave men and women do to keep our communities safe. Cleo team members Chad Kulpa and Lindsay Berghuis delivered cupcakes to the Rockford Police Department Headquarters and Rockford Fire Department Stations 5, 7, 10, and 11. A big thank you goes out to By the Dozen Bakery in Machesney Park for all the wonderful cupcakes.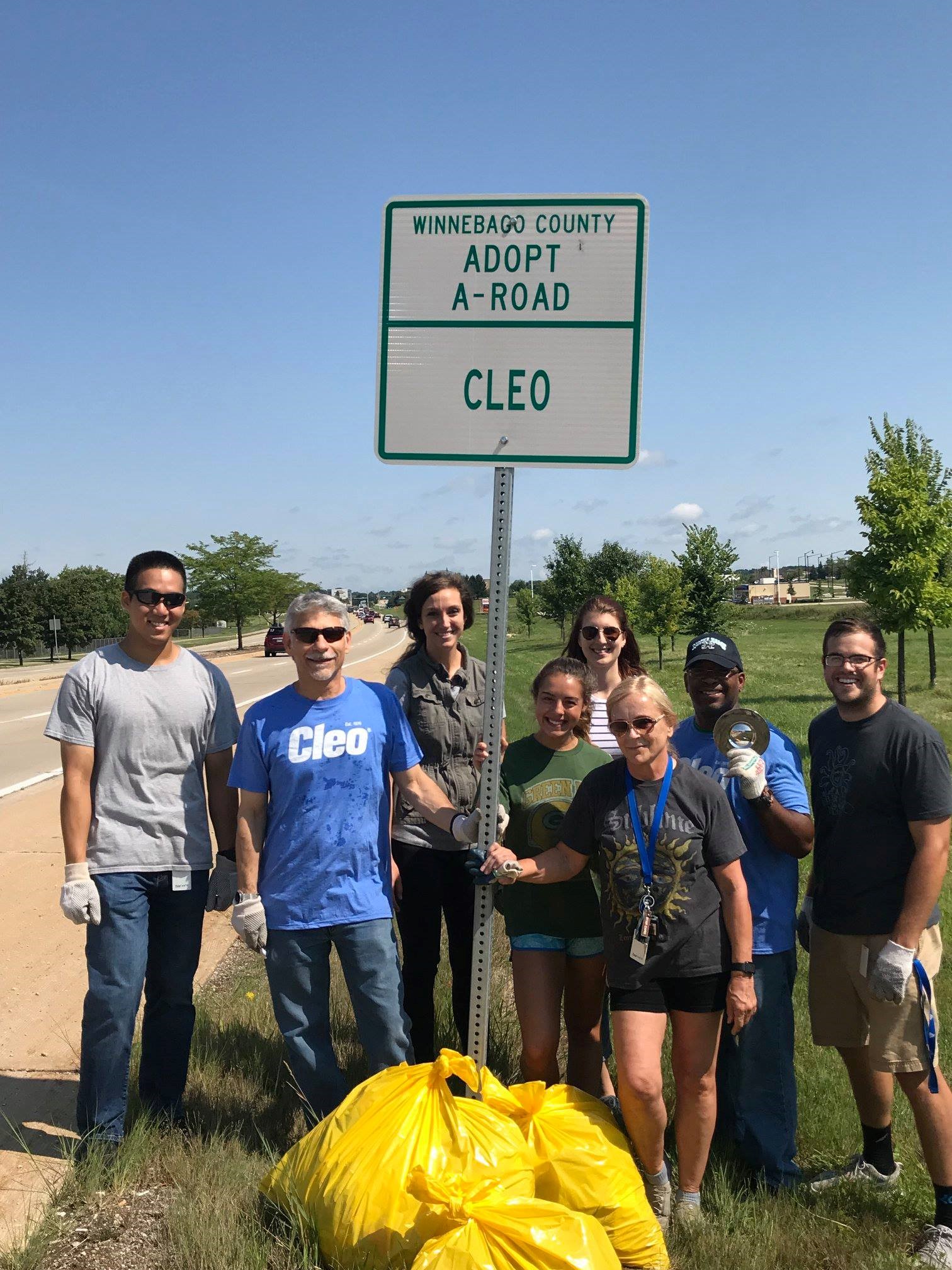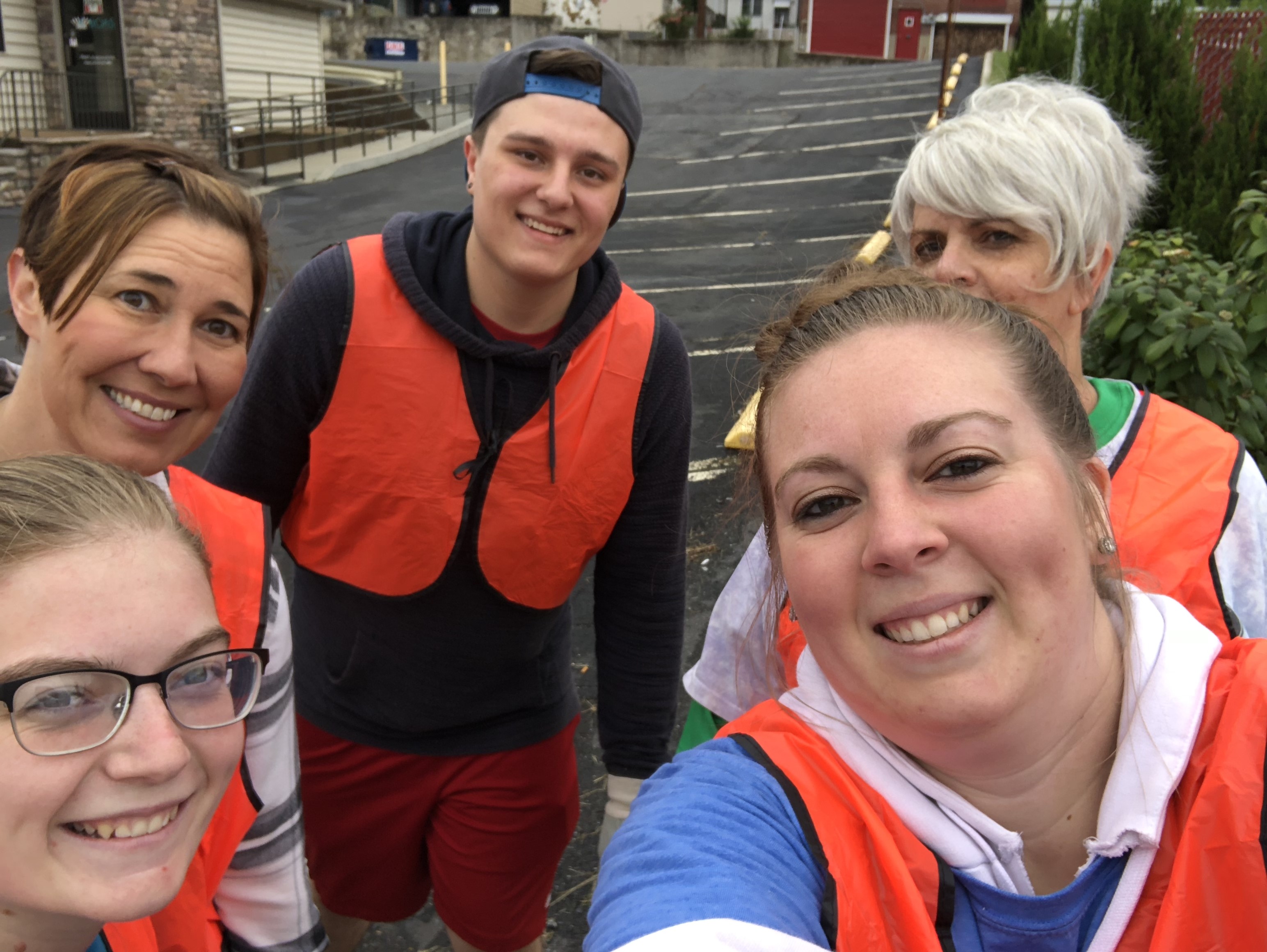 Illinois and Pennsylvania Road Cleanups
As noted above, Cleo's headquarters is based in Rockford, Illinois, but our Pottsville, Pennsylvania office has always been in the charitable spirit as well. In 2018, Cleo's Rockford, Illinois, and Pottsville, Pennsylvania, offices donated their time to various road cleanups throughout the year. The Cleo Rockford office organized four road cleanups last year as part of the Winnebago County Adopt-a-Road Program, and the Pottsville office took part in its local Adopt-a-Highway cleanup of Route 61 on Sept. 23.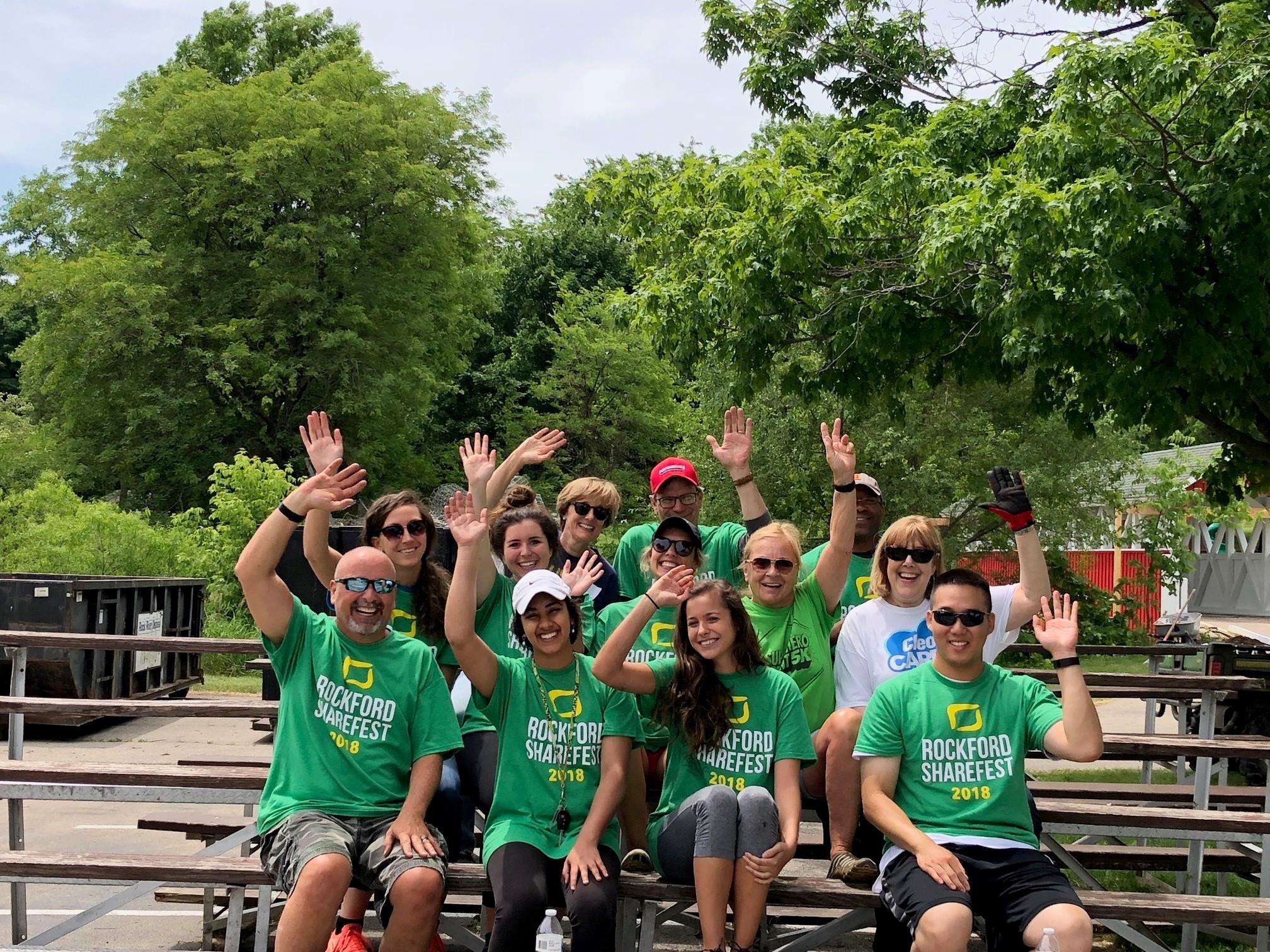 Rockford Sharefest
In June, Cleo's Rockford office participated in Rockford Sharefest, which exists to identify, develop, and lead projects to help make the community a better place. Cleo team members in 2018 participated in two separate groups at the Rockford Park District's Lockwood Park, ensuring the educational and recreational facilities there remain a fun, inviting community for kids and families for many years to come.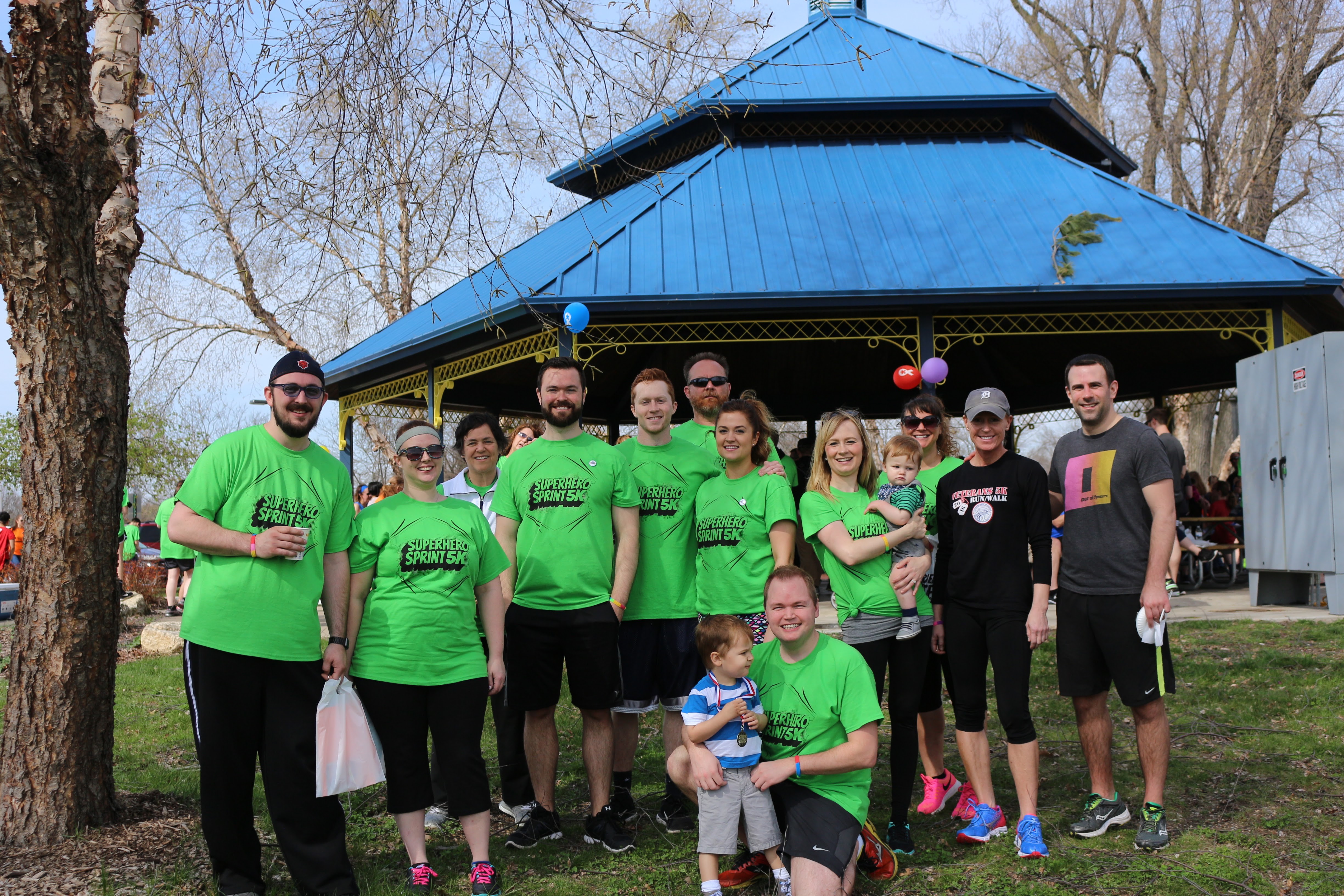 Superhero Sprint 5K
On April 14, Cleo was a proud sponsor of the Superhero 5K Sprint. Held at Belvidere Park, the event supports the Superhero Center for Autism, which is a nonprofit organization that offers support, education, and resources for individuals with autism and other special needs and their families. One hundred percent of the money raised went directly to the Superhero Center.
A Look Ahead
Cleo remains committed to helping our local communities throughout the world, from Rockford to Pottsville and all the way to India and looks forward to participating in more of these great events in 2019. For suggestions on events or causes you'd like Cleo to participate in, please email pr@cleo.com or reach out to us on social media.