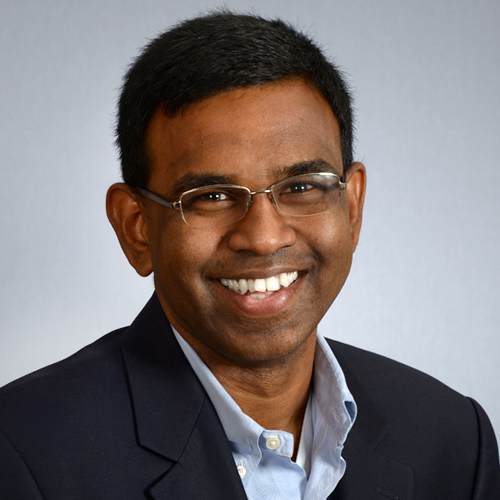 During a discussion with Neil Hughes for "The Tech Blog Writer Podcast" last month, Cleo CEO Mahesh Rajasekharan talked about the numerous integration challenges facing today's businesses and how to address them. Mahesh challenged traditional approaches to business integration and relayed anecdotes about how the market's view of integration is evolving and its desire for more modern solutions. An ecosystem integration approach, according to Mahesh, provides the data movement and processing capabilities that enable organizations across industries to solve their emerging business requirements.
Here are eight key takeaways from that podcast discussion, titled "The Business Value of an Ecosystem Integration Platform."
On the siloed nature of traditional integration approaches
"The traditional approaches to integration take an inside-out approach, which is fundamentally flawed in today's evolving ecosystem-driven world. By inside-out, they focus on the company, and look at all of the applications inside of the company, try to connect them, and then extend outside. These traditional approaches are very siloed in nature. These siloed applications and data limit the ability to make timely business decisions across the ecosystems."
On why an outside-in approach is gaining momentum
"While there are B2B software integration companies that connect business partners and their external ecosystems, they typically stop at the outer boundary of an enterprise and then they hand it over. Similarly, there are iPaaS companies that can modernize internal IT systems, but these solutions stop at the inner boundary of a company. So, if you listen very carefully to customers and learn what is really needed today, it is an ecosystem integration platform that manages a monthly enterprise ecosystem, delivering collaboration and orchestration across an external ecosystem while connecting and integrating the internal applications and data to optimize end-to-end business processes."
On the impact of external business forces
"We focus on optimizing business processes, not just viewing integration as an infrastructure. It's a completely different way of attacking the problems companies have in this area. In the era of the cloud, all the forces impacting your business are coming from the outside."
On insulating businesses from digital disruption
"Ecosystems are the most tangible source of value creation in this era of digital transformation…Focus on the money flow, take a look at your revenue-producing processes … and accelerate your core process, such as order to cash and procure to pay."
On simplifying integration
"We're changing integration technology in new ways. We're making something that used to be extremely burdensome and complex a lot easier for businesses to do. We're doing that through our cloud integration platform."
On creating value across ecosystems
"Cleo helps companies build trusted relationships across their ecosystem today while providing all the control and flexibility and visibility they need to advance their business tomorrow."
On supporting modern business processes
"[Cleo helps] companies digitize their end-to-end business processes, such as order to cash, procure to pay. … We do this through a blend of both B2B and application integration capabilities on our platform. A key distinguishing feature of Cleo Integration Cloud is it provides visibility and insights for both the IT user and the business user."
On Cleo's success
"Cleo's success is tied to three main things: 1) Having a clear overarching mission to help companies succeed in their digital transformation initiatives. 2) Being exceptional at recruiting world-class external talent and investing heavily to grow internal talent. 3) Being relentless in execution in all of our key goals, such as product roadmap, delivery, sales retainment, and customer success delivery."
Access the Tech Blog Writer Podcast for the full recording, and feel free to share your thoughts and opinions with Mahesh on LinkedIn.
***
The Cleo Integration Cloud platform was engineered to solve the emerging business data requirements through modernized, simplified integration solutions. See a demo of the world's first ecosystem integration platform today.